Escaping the depths of the semiconductor chip shortage
The impact of semiconductor
chips shortages in Vietnam
Meir Tlebalde, Associate Director of Deal Advisory at KPMG in Vietnam shares her insights on this topic with Vietnam Investment Review.

Q: How will the spread of the Delta coronavirus variant and chip shortages affect the supply chain of carmakers in the region, especially the key manufacturing bases of Vietnam and Thailand?
These issues have caused significant operational disruptions in factories and across logistics networks in several Asian countries that are home to vehicle factories and also chip manufacturing.
Since automobiles have become increasingly dependent on chips for everything from computer management of engines for better fuel economy to driver-assistance features, the chip shortage has increased production costs for carmakers and put pressure on the supply chain. Moreover, after being forced to close plants last year due to the pandemic, they are now facing stiff competition from the sprawling consumer electronics industry for chip deliveries amid global supply chain disruption.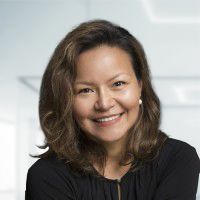 Meir Tlebalde
Associate Director
Head of Real Estate M&A, Deal Advisory 
KPMG in Vietnam
However, carmakers that have stockpiled chips such as Toyota experienced less disruption from the chip shortage, but rather from the Asian outbreak of the Delta variant. Since April, the severe resurgence of COVID-19 has worsened the situation in several countries in the region. Lockdown and travel restrictions caused halted production and shutdowns of plants and car factories across Southeast Asia and therefore severely stagnated the supply chain of chips and cars.
In July, Toyota, Subaru, and Nissan have all announced operational stoppages lasting from a week to a few weeks at a time and these automakers have already stated that there will be additional stoppages for the month of August.
The Vietnamese automobile industry is only one-third of Thailand's and a quarter of Indonesia's in size, hence the impact is not as noticeable as it is in other countries. Some producers in Vietnam, like Toyota and Honda, said the chip shortage impact is insignificant to their business activities, while others such as Suzuki and VinFast are experiencing some reduction in their production due to this shortage.
Q: A severe resurgence of COVID-19 in key Asian markets could exacerbate chip shortages. How will it affect manufacturers of consumer electronics in Vietnam given that the country has established itself as a key hub?

Amid global semiconductor chip shortage and the resurgence of the pandemic, electronics manufacturers in Vietnam are struggling with massive surge demand for chips and supply chain disruption.
Demand for electronics products, from virtual office devices to household appliances, has grown sharply during the pandemic due to a mass shift to remote working and home entertainment. An increasing number of purchasing orders from retailers with a shortage in semiconductor input components put huge pressure on manufacturers. Almost all these products require basic-level chip input components, which is in short supply industry-wide.
Chip shortage and transportation hindrance caused the supply chain to be disrupted, which results in longer delivery time, increasing prices, and stockpile procurement for chips. Provincial lockdown forces manufacturers to either close their plants or operate with lower business efficiency to ensure social distancing, especially in southern areas.
Also, the scarcity of raw materials and the lack of new supply networks is impeding all manufacturers, from giants to smaller firms in Vietnam. Of which, large foreign-invested manufacturers like Intel, Samsung, and LG are imposed with a stronger burden than small enterprises due to their huge demand for semiconductor inputs and lower flexibility in alternative supplies.
Q: US Vice President Kamala Harris mentioned the upgrading of Vietnam's supply chains last week. How do you see this engagement will help electronics and car manufacturers in Vietnam to overcome the current crisis?

Vietnam has presented a key role in the global supply chain, with the export of semiconductor products from Vietnam to the US accounts for 30 per cent of the total semiconductor products imported into the US, as of April this year.
The detailed focus of the US vice-presidential visit is to help Vietnam control the pandemic and support Vietnam to restore production, especially in semiconductor manufacturing to reduce supply chain disruption such as restoring production at Intel Vietnam's factories.
Though in the short term electronics and car manufacturers are facing difficulties in the chip shortage crisis, the visit of Vice President Harris has presented a positive signal for the recovery of semiconductor production in Vietnam as well as attract a new upcoming wave of large investment from chipmakers from the US, which could minimise the level of global chip shortage crisis impact in Vietnam.