It's on the go
It's ONDEMAND
Our new mobile app is here!
Organizational Model for Business Transformation
Disruption is anticipated and seen, as recent global events clearly show. Organizations therefore need to keep up with that by embarking on Transformation, making it the most-used buzz-word in the corporate world.
Despite such needs, the Transformation can still fail even for top companies. By far the biggest obstacle for digital transformation is the Organization Model's inability to support the desired changes.
This training program is designed to, in 3 hours, provide the foundation for Business Leaders and HR Leaders to obtain a holistic view of Organziation Model stimulating Business Transformation.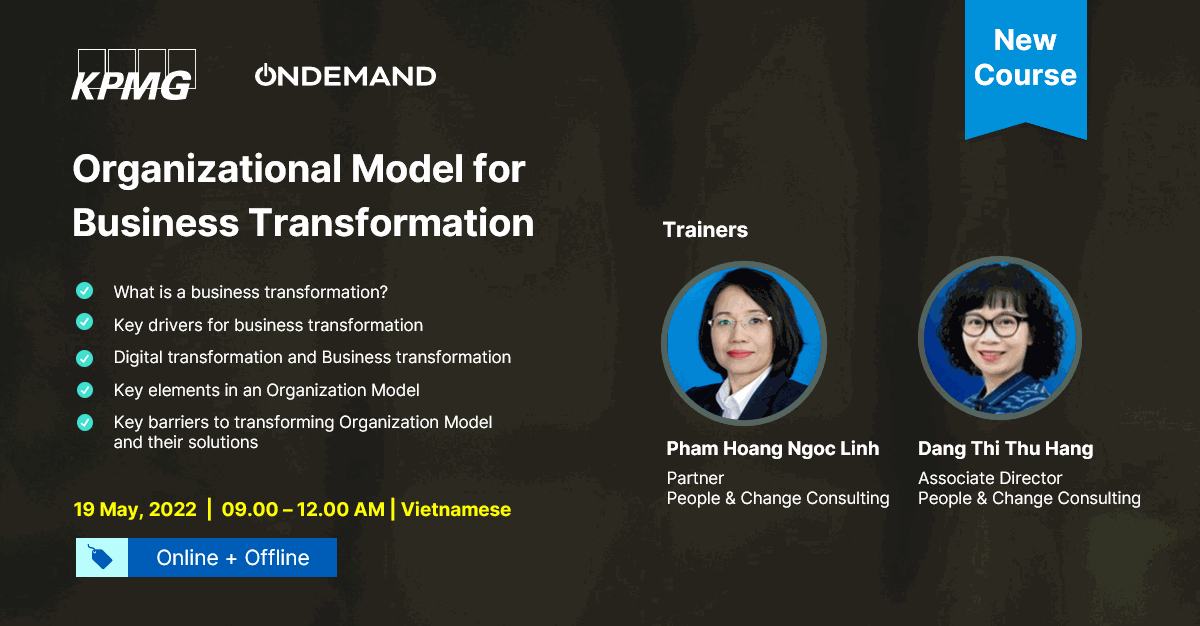 At KPMG, we are always looking for new ways to help you. With KPMG OnDemand, the solution is in your hands.