Embracing the world's digital future
Embracing the world's digital future
Nguyen Tuan Hong Phuc, Partner of Consulting, Customer and Operations at KPMG in Vietnam shares his insights on this topic with Vietnam Investment Review.
Q: Can you describe what ­digital means to you from a corporate perspective?
Digital is not a thing, but a word that describes the world we live in today. Advancements in technologies have blurred the lines between the physical and virtual, which led to the emergence of digital disruptors. Most of these ­disruptors are trying to solve a pain point or multiple pain points within a business or sector and can bring a lot of value to organisations when applied correctly. Value could be new customers, new ­markets, new experiences or new business models.
A lot of business leaders talk about how they want to adopt digital, or they want Industry 4.0 for their business, and in the process get sidetracked by the latest digital innovations. When I'm having a conversation with these leaders, I normally ask the same question to them that you asked me. Normally, this leads to a conversation about improving performance, whether it's reducing costs, improving the customer experience, generating new revenue streams, or simply keeping up with competition.
Every conversation about digital should start with a desired business outcome. You need to first understand the pain points across your value chain, and how these are impacting on the performance of your business - then you can start to leverage digital technologies to enable the outcome that you are looking for.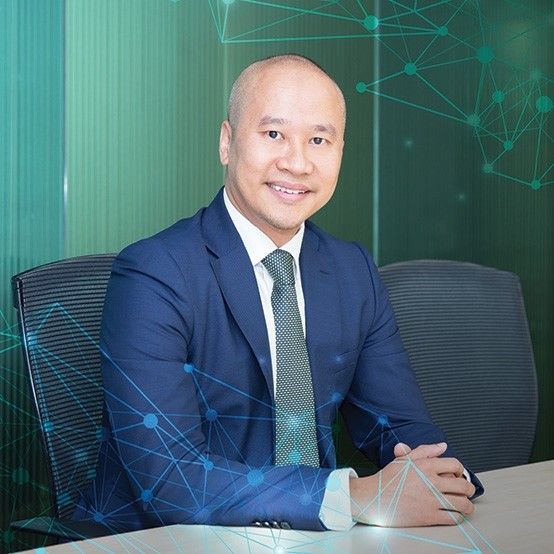 Nguyen Tuan Hong Phuc
Partner, Consulting - Customer & Operations 
KPMG in Vietnam
Q: How should companies in Vietnam embrace digital in their business?

Many companies in Vietnam are now actively seeking to leverage digital technology. This is great, but most still don't have the foundations in place to truly make a success of their digital initiatives. The vast majority of businesses still lack maturity across many of their primary business functions. It's important to get this foundation of people, process, and core technology in place first and actively drive a business' awareness of its position and strategy relating to digital.
Once this foundation and understanding is in place, a business can move forward by applying digital technologies where performance pain points exist. If you look at the digital technologies available today most enable frictionless processes, such as blockchain or robotics, or effortless decision making, such as artificial intelligence or the Internet of Things. Process management is normally easy to understand, but decision management is not. That's where the true potential lies for digital, because the real power is in the data.
If you consider a company like Grab, besides having a great technology that disrupted the transportation market in Vietnam, it also has a lot of customer data that gives it great insight into its customer behaviours. That data is very powerful when you know how to monetize it.
So, once the basic foundations are in place, a business needs to embark on a digital transformation journey. This typically begins by developing a digital roadmap which articulates the digital technologies that are relevant for the business, how and when they should be adopted, and the benefits that they will bring as and when they are deployed (see 7 steps below).

Seven key steps in building a digital roadmap
1. Segment your customers by performance expectations. It's not just about making great products. It's about delivering a great overall experience. A one-size-fits-all approach doesn't work anymore because not all ­customers are the same. Companies need to understand who their customers are and what they require. If you are a bank and want to launch an online product, the 50+ year old segment wouldn't necessary be your target segment;
2. Identify where you're failing to meet performance expectations in each customer segment. Each one has a different customer journey so it's important at which point you are failing;
3. Identify points of friction or poor decisions that may be impacting performance;
4. Look at digital processes or technologies that can improve these points;
5. Smart-sequence the initiatives, otherwise the roadmap risks becoming a collation of potential conflicting ideas;
6. Review the digital capabilities of your team; and
7. Align all areas of your business to the digital roadmap.
Q: So what are the practical steps to build this digital roadmap?

Historically, companies have built transformation roadmaps with an inside-out view. This means that the thoughts and views are solicited purely from within the organisation with little recourse to an external view. Now, in this digital world, where customers take centre stage, companies have to build a digital roadmap with an outside-in view.
This means, as well as understanding their own internal capabilities, a business needs to actively seek the opinions of their customers to better understand the experience that they are delivering. Through this process the pain points, as perceived by the customer as opposed to the business, can be truly understood and a digital strategy designed to address them. This design thinking approach is common when it comes to digital transformation as the customer experience must be at the forefront.
Q: Can you give us a short ­preview on what to expect for your upcoming Digital Summit?

KPMG Vietnam will be hosting a Digital Summit on June 12 together with a large ecosystem of digital and technology partners to showcase what a digital world looks like, how it will impact businesses, and how businesses can more effectively adopt digital technologies to stay relevant for many years to come. 
At the event we will address the fear of most chief executives, which is digital disruption. We will give our point of view regarding the digital horizon and the key technologies we believe will most disrupt the Vietnamese market. We will also bring digital technologies from KPMG as well as our partner ecosystem to showcase some of the solutions now available.
We will cover front, ­middle, and back office ­solutions and focus on many key functional areas such as enterprise applications, customer experience, procurement, HR management, and last but not least, technology risk and cybersecurity.