Building Upon The Past
Young heirs to family businesses shoulder the burden
of taking the company into the modern world
The recent cooperative agreement signed between Vietnam's Trung Thuy Group (TTG) and Takashimaya subsidiary Toshin Development from Japan is something of a breath of fresh air in the local real estate market, with Japan's leading department store operator deepening its footprint in Vietnam by investing in the development of the Lancaster Luminaire mixed-use complex in Hanoi.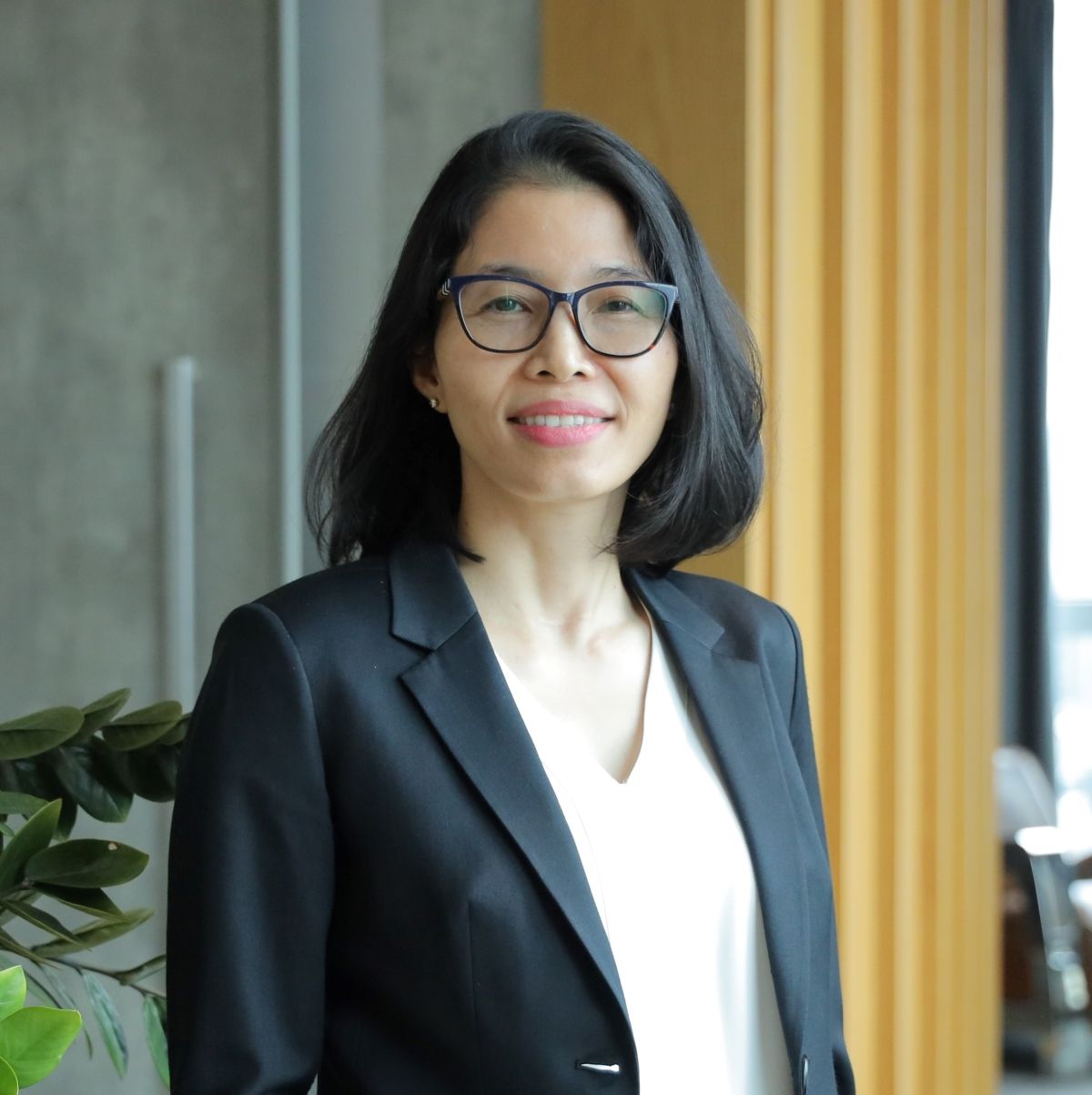 "Vietnam's economy is undoubtedly moving forward once more and as local family businesses continue to focus on building for the future, they will likely remain in the driver's seat of the economic recovery and provide important guideposts for others to follow."
MS. LAM THI NGOC HAO
Partner, Head of National Corporates and Business Transformation
KPMG in Vietnam 
The agreement also marks a milestone for TTG and for its CEO Nguyen Trung Tin, as this is the first time it has struck a cooperative deal with a foreign partner. "Negotiating the deal with Takashimaya taught me many things about the fundamental factors of a family business," he told VET. In the seven years since he was appointed CEO of TTG, Mr. Tin, who is also the founder of Dreamplex, one of the leading co-working spaces in Vietnam, has proven his mettle by continually launching lucrative real estate projects under the Lancaster brand in strategic areas of Hanoi and Ho Chi Minh City. Together with many other young heirs in the country, he has garnered a reputation as being among the new generation of talented entrepreneurs contributing significantly to burgeoning family conglomerates.

Harmonizing Tradition and Modernity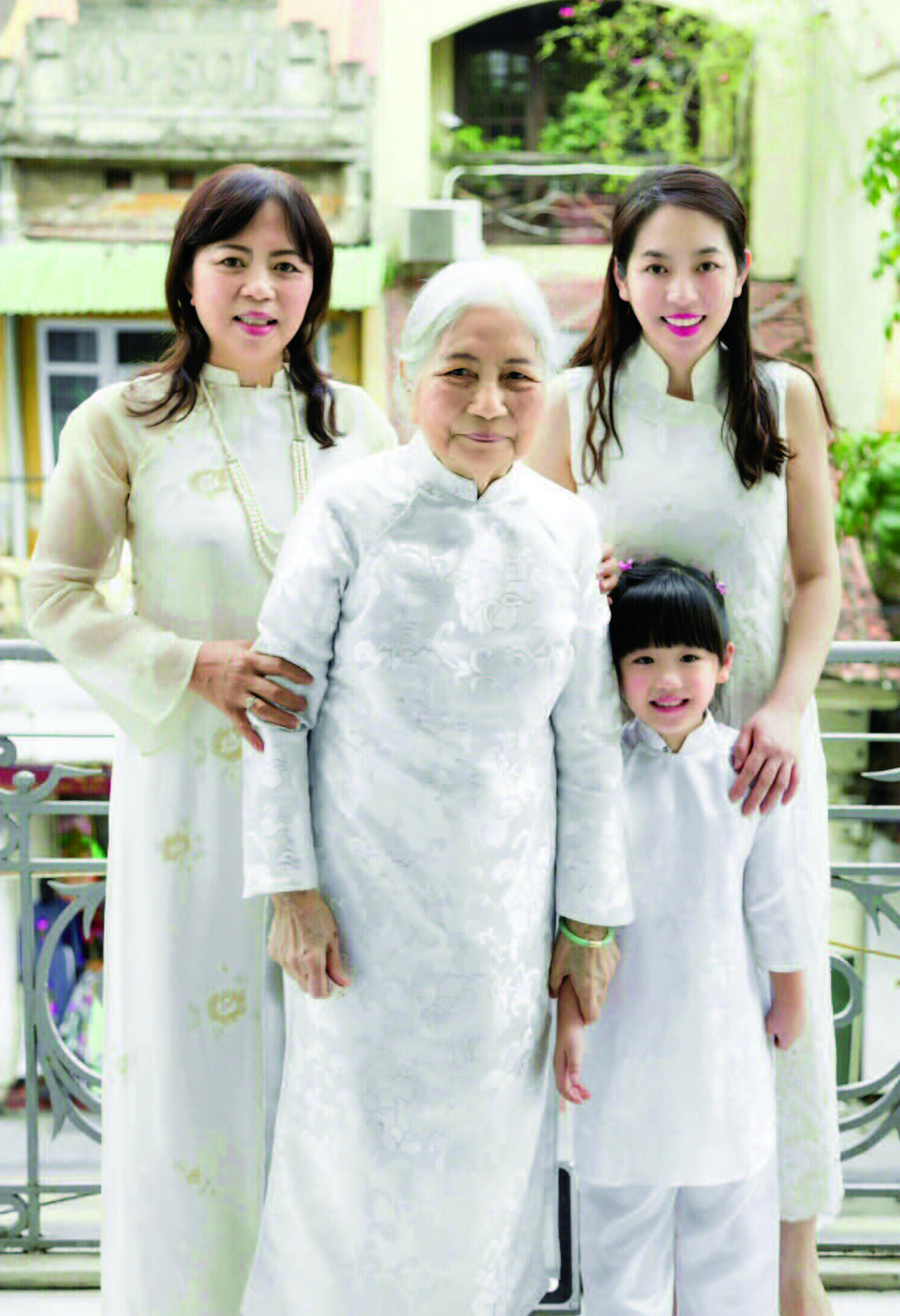 Another heir, Ms. Nguyen Thuy Linh, General Director of Tan My Fashion Design, a renowned traditional embroidery business headquartered in Hanoi, feels fortunate to have inherited business traditions from her grandmother and mother. She has also had the opportunity to study abroad and has travelled widely to see development and business trends around the world. "I have incorporated traditional and modern touches into my business strategies and especially into our products," she said. "We use traditional materials and hand-made production methods to create products designed in a contemporary style in line with modern trends. Our products possess a special feature: harmony between tradition and modernity."
Such traditions have influenced her thinking and the way she does business. She has always been proud to be Vietnamese and is passionate about promoting her family's conservative values, with all "Made in Vietnam" products being produced by hand from fabric and materials created using traditional techniques. "We have maintained premium quality during our more than 50 years as a family business, and quality is our identity," Ms. Linh said. "We have expanded our traditional embroidery, making different types of products such as homeware, fashion, and jewelry in various designs, from classic to contemporary, while still retaining traditional techniques."
Family business traditions used to be a hindrance and something Mr. Tin was keen to change. After diving into the business and experiencing the ups and downs of economic cycles, however, he now has a better understanding of the traditions surrounding family businesses and why they shape the heirs to the throne. "I also realize that in order to adapt, grow, and become more competitive, we must retain the old while reinventing and bringing in the new," he explained. "It is a delicate balancing act, but successful execution makes it all worthwhile." The family having a shared understanding of the business's future intentions and growth plans is a key factor, according to Ms. Hao, as is building stronger communications within the family about the business, both formally and informally. During the pandemic, she saw family members called upon to support the family business and all did so wholeheartedly and unconditionally to protect the legacy. The wisdom, knowledge, and expertise of different generations were mobilized to help businesses survive and bounce back.
Joining Mr. Tin and Ms. Linh as business heirs are CEO of Alphanam Real Estate Ms. Nguyen Ngoc My, CEO of Biti's Ms. Vuu Le Quyen, Deputy CEO of Tan Hiep Phat Ms. Tran Uyen Phuong, and Deputy CEO of Minh Long 1 Mr. Ly Huy Sang, among others. They have successfully inherited the family legacy from their parents and run the family business in a sustainable manner. While the older generation can contribute life-long lessons, the younger members bring in technological know-h
ow and skills, adopting digital transformation and professionalizing the business to enhance efficiency in the short term and improve competitiveness in the long term.
Retaining core values

Family businesses and State-owned enterprises have been the bedrock of Vietnam's economic development for decades, with the former proving their resilience and willingness to adapt to the ever-changing and dynamic market that is Vietnam. "Great businesses have strong corporate cultures, and culture is one of the driving forces and also the 'North Star' for any business," Mr. Tin said. "Family businesses add that extra layer of cultural complexity. While conventional businesses may change leadership every five to 15 years, the founders of family business can remain at the helm or very close to it for decades. It is common to see founders stay involved in the business way past retirement age."

In continuing the more-than-50-year history of the Tan My brand, Ms. Linh understands her mission comes on the heels of the previous generation's sweat and tears. "We must always remind our children and grandchildren that the most important thing for continued success is to preserve and develop the quality of our products and services," she believes. "There is a lot of competition in business, but if your products are good and you respect your customers, they will definitely choose what you have to offer."
"We have maintained premium quality during our more than 50 years as a family business, and quality is our identity. We have expanded our traditional embroidery, making different types of products such as homeware, fashion, and jewelry in various designs, from classic to contemporary, while still retaining traditional techniques."
MS. NGUYEN THUY LINH,
General Director
Tan My Fashion Design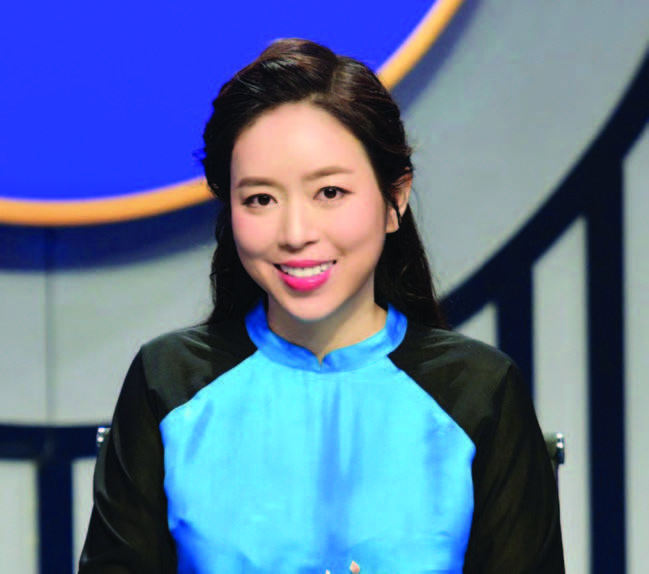 For Ms. Linh, an important element in taking on the family business is that she loves traditional crafts. "Since I have a great passion for embroidery, I work hard and persevere in overcoming any and all difficulties," she said. "As a young person exposed to information technology and having travelled to many parts of the world, I have experienced the beauty of people and different cultures, which help me create new products that are suitable for the modern world but still contain the identity of Vietnam as a nation, highlighting the beauty, art, and ingenuity of its handicraft artisans."
Being young is an advantage, as it comes with a risk-taking appetite the older generations no longer possess, Mr. Tin said. "My youth also allows me to keep pace with technology and be able to relate to the younger demographic," he said. "Such insights, along with my ability to work longer hours and on weekends, give me the chance to drive Trung Thuy forward."
Together with his elders, he has tried to navigate the company through crises and build new growth pillars on top of existing foundations. "We breathed new life into our design philosophy, crafting truly unique real estate projects that serve the needs of our premium customers," he explained. "Our upcoming project, Lancaster Legacy in District 1 in Ho Chi Minh City, which will be launched this year, reflects my new vision on design and aesthetic and also TTG's lasting philosophy of craftmanship and attention to detail."


Major Burden

It is clear that there are different generational perspectives on a family's level of success. This is to be expected, as different generations think and operate distinct from those who came before and those who come after. "Those currently in management have experience and are confident in their roles," Ms. Hao from KPMG remarked. "The next generation is coming through, they are learning, they are uncertain, they are inquisitive, and they are in need of support. In all cases, leaders of family businesses need to define success in both financial and non-financial terms. When it comes to future growth, businesses must change to respond to external factors, for example changing consumer preferences and purchasing behavior or the entry of new competitors, to capture opportunities and mitigate risks." Young family members, she recommended, should play an active role in professionalizing the business, with support from emerging technology solutions, to safeguard the business's mission, vision, and strategies; align the expectations and direction of key stakeholders; develop strategies into actionable business plans; communicate effectively to internal and external stakeholders; monitor performance against targets; and, most importantly, create a mechanism to recruit, retain, and encourage talent.

Any transfer of roles and responsibilities is difficult, and even more so in a family business when the founders or older generation are still very much involved in daily operations, according Mr. Tin. "This can create the effect of having multiple bosses and multiple directions and priorities within the company," he said. "Decision making and the delegation of authority are also sticky points, and this is different for every business. Creating low risk zones for the delegation of authority can allow successors to post early wins in the succession process and then enlarge their circle of influence via proven success."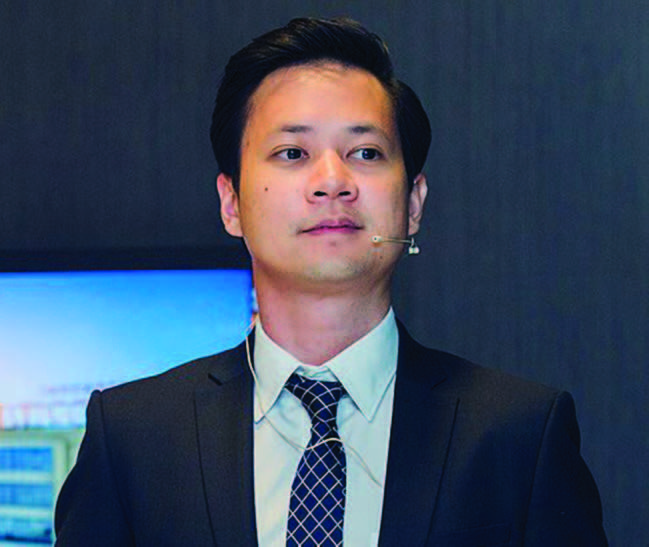 "I also realize that in order to adapt, grow, and become more competitive, we must retain the old while reinventing and bringing in the new. It is a delicate balancing act, but successful execution makes it all worthwhile."
MR. NGUYEN TRUNG TIN
CEO of TTG

Ms. Linh also recognizes certain barriers in the process of transferring business management in a long-standing company like Tan My Design, as the previous generation can be rigid, afraid to change, and have difficulty trusting and supporting the plans of the next generation. Once success has been attained, meanwhile, there may be other professions and opportunities that require less work and sacrifice and heirs may be tempted to move on. In order to achieve real and lasting success, family members working in a family business must have a love for what they do.

Having worked with some of the country's most prominent family businesses, Ms. Hao sees that the younger generation are often more positive about future growth and how the business is performing financially, and have a greater appetite for risk. "At the same time, they will face challenges from the legacy," she observed. "Many family businesses, big or small, lack appropriate documentation that supports an effective transition, including policies, procedures, the delegation of authority, and corporate knowledge."

The founding members of a business are usually the ones who continue to make all of the important decisions, while the next generation, in middle management, aren't sufficiently trained in decision making, and so don't own the outcomes. "The successors in a family business must come out from the shadows of their predecessors," she emphasized. I work hard and persevere in overcoming any and all difficulties," she said. "As a young person exposed to information technology and having travelled to many parts of the world, I have experienced the beauty of people and different cultures, which help me create new products that are suitable for the modern world but still contain the identity of Vietnam as a nation, highlighting the beauty, art, and ingenuity of its handicraft artisans."