Description

Environmental, social, and governance (ESG) frameworks were relatively new in the past. Developing manufacturing firms in industrial parks based on ESG criteria is no longer an option, but rather a genuine consideration for businesses. Incorporating ESG into production processes is becoming more widespread in order to provide a broader perspective on challenges and investment opportunities in manufacturing firms.

Agenda

13:30 Welcome Guests
14:00 ESG Risk & Opportunities related to the operation of the manufacturing enterprises in industrial parks
● ESG overview and ESG trends;
● Few updates on supporting policies in Vietnam
● ESG journey for Business and ESG reporting framework for Business
15:15 Teabreak
15:30 Q&A
16:00 Closing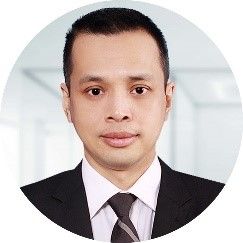 Nguyen Chi Hieu
Director
Environmental - Social – Governance Advisory
KPMG in Vietnam
Register now to save your slot!
For any inquiries, please contact:
Ms. Hong Le| hongtle@kpmg.com.vn | +84 363 238 288