Vietnam's Personal Data Protection Decree
On April 17 2023, the Vietnamese government issued Decree 13 on Personal Data Protection (the "PDP Decree"). 

Đọc bản tiếng Việt
Introduction
The PDP Decree is the first comprehensive personal data protection regulation in Vietnam. It imposes new obligations to data handlers in the processing of personal information. This new regulation applies to organizations processing personal information in Vietnam and outside of Vietnam (subject to specific conditions). If your organization does business in Vietnam failing to take steps to ensure compliance with the PDP Decree may put it at risk of unwanted consequences.
Agenda

1. Overview
2. Broad governing scope  
3. Principles 
4. Data handlers - 4 roles 
5. Basic vs. Sensitive Personal Data
6. The Rights of Data Subjects
7. Consent Requirement
8. Compliance Requirements for each roles (Controller, processer, controller cum processor and third party) 
9. Action Plan to compliance 
10. Personal data in Vietnam - What KPMG can do
Key learning Outcomes
1. Understand the key obligations under the PDP Decree
2. Consider the implications of the PDP Decree on organizations doing business in Vietnam 
3. Understand and consider actions you or your organization should consider taking to comply with the PDP Decree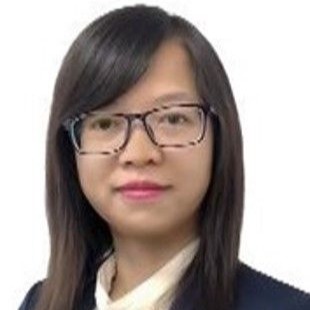 Le Thi Hong Gam
Associate Director
Legal Services
KPMG in Vietnam
Gam has over 12 years of professional experience in top-tier international law firms in Vietnam. Her area of practice focuses particularly on M&A, real estate, foreign investment and corporate commercial matters and technology, media and telecom. Gam has vast experience in advising on technology, media and telecom matters for both domestic and multinational corporations. 

About us
KPMG OnDemand provides bite-sized learning solutions and onsite assistance to address your business issues and optimize your organization's performance. From professional techniques to leadership skills, OnDemand delivers the necessary support to enhance your professional performance as well as business operations.

We leverage our expertise and networks to customize resources for your business and professional growth. You now have the opportunity to connect and access to KPMG's experts as well as resources at your fingertips!