Description
On March 7 2022, the Vietnamese government approved the ratification of the draft Personal Data Protection Decree (the "PDP Decree").
The PDP Decree will impose rules on the processing of personal information. This new law will apply to organizations processing personal information in Vietnam and outside of Vietnam (subject to specific conditions). If your organization does business in Vietnam failing to take steps to ensure compliance with the PDP Decree may put it at risk of unwanted consequences.
This Webinar is part 1 of 2 in KPMG Vietnam's series on Data Privacy and Cyber Security. Part 2 will focus on the implementation of the enacted PDP Decree and the Cybersecurity Decree.
Agenda
1. Overview
2. Broad governing scope

3. Establishment of the PDP Committee
4. Basic vs. Sensitive Personal Data
5. The Rights of Data Subjects
6. The Significance of Consent within the PDP Decree
7. Other Compliance Requirements for Personal Data Processors
8. Internal Policy Requirement
9. Administrative Sanctions
10. Staying ahead of regulations: what businesses should consider
11. Personal data in Vietnam - What KPMG can do
OnDemand is better on your smartphones
Take advantage of 1-click registration and get notification of future courses
via OnDemand mobile app on Android / iOS

Certificate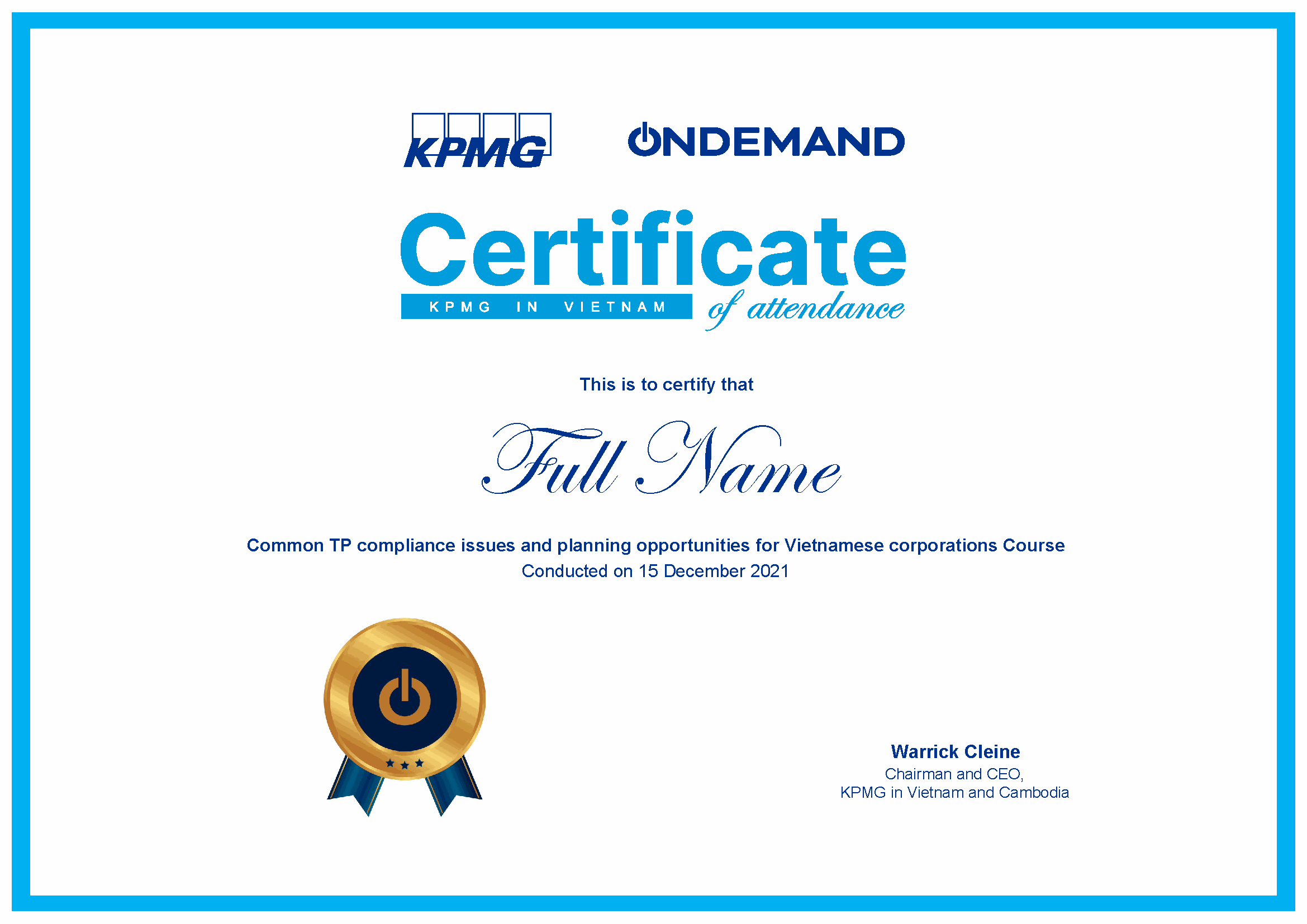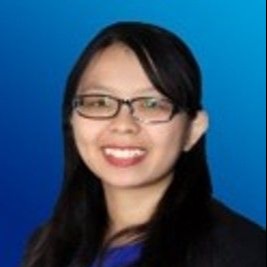 Nguyễn Thị Hoàng Trang
Associate Director

Trang has over 8 years of legal professional experience in the Tax and Legal practice of KPMG in Vietnam. She has been advising clients with joint venturing, market entry, business liquidation, corporate governance and compliance, labour services, M&A and restructuring. Her key relevant sectors include Trading, Manufacturing, Data Protection and Cybersecurity.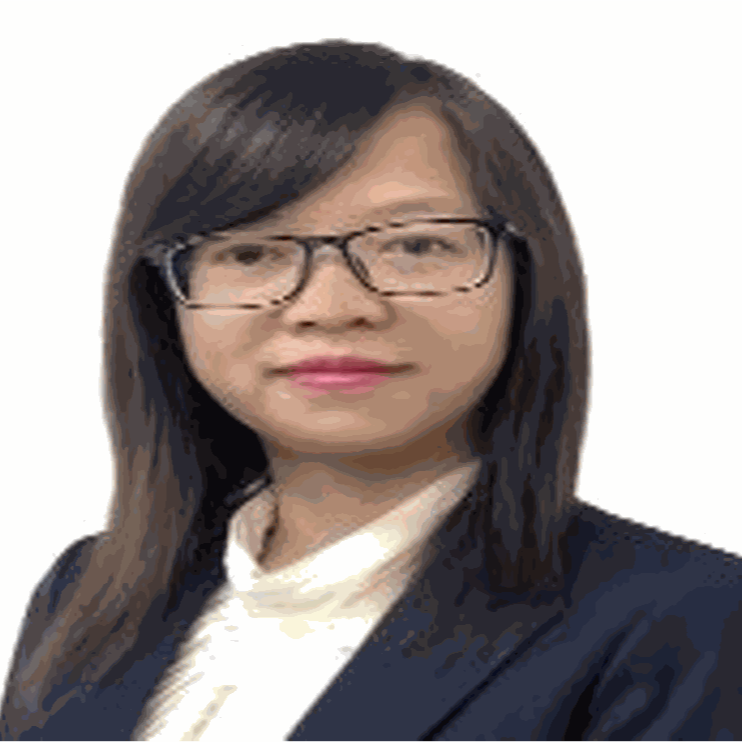 Lê Thị Hồng Gấm
Associate Director
KPMG Law in Vietnam
Gam has over 10 years of experience in legal profession. Prior to joining KPMG Law Vietnam, she was a senior associate for 2 leading law firms in Vietnam.
Gam's area of practice focuses particularly on M&A, real estate, corporate commercial matters and communications, media and technology. In addition, she has a wealth of knowledge in all aspects of data protection and privacy laws of Vietnam including data privacy policies, data collection processes, cross-border transfers, consent issues, data controller/processor issues, etc.