Description
This course will help you understand the overview & fundamentals of the data center market in Vietnam.
By participating in the course, you will gain a hollistic view on the current market landscape in Vietnam, its legal & tax framework, how to enter the market, as well as the fundamental concepts & indicators of this market.

Objectives
1. Understand the market landscape of Vietnam's data center market

2. Understand the legal & tax framework of the market
3. Understand the key concepts & indicators which are used in the market
4. Understand the future trend of the market
Agenda
1. Overview of Vietnam's data center market & the key players
2. General framework on the legal & tax perspective of the market in Vietnam
3. Key concepts & operating indicators of data center market

4.
Case studies
5.
Prosperous growth prospect of the market
OnDemand is better on your smartphones
Take advantage of 1-click registration and get notification of future courses
via OnDemand mobile app on Android / iOS

Certifications
Upon successful completion of the course, participants will be awarded a certificate awarded by KPMG.
Becoming certified shows that you have picked up the skills covered in the course and your motivation to learn. You will not only address your business concerns, but also strengthen your own professional development.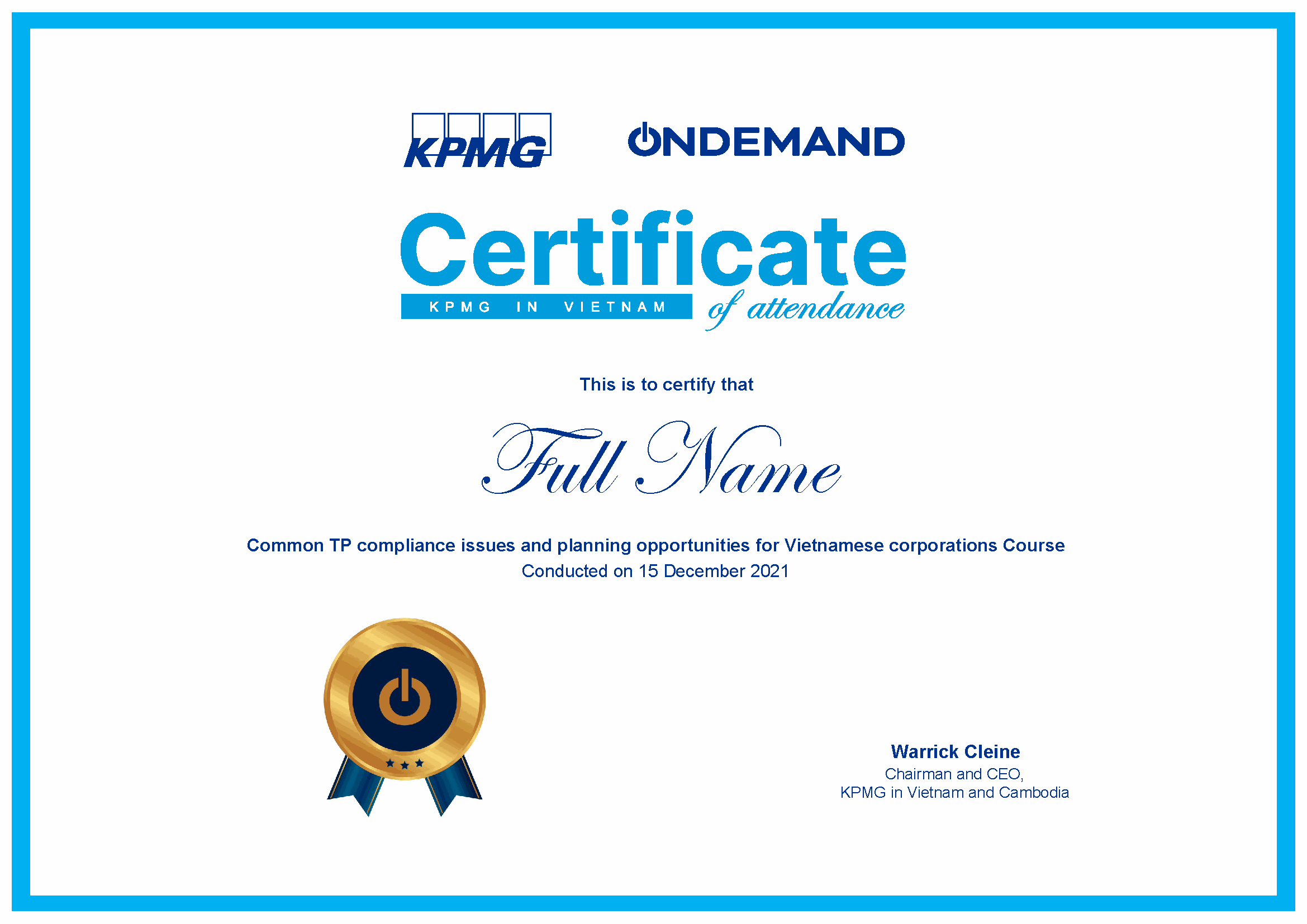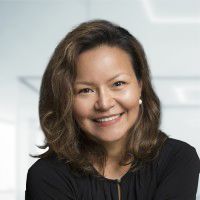 Meir Tlebalde
Associate Director
Advisory
KPMG in Vietnam
Started 2006 in KPMG Shanghai, Meir has over 16 years of experience in design, real estate, investment and infrastructure sector. Through out her career, Meir worked in international architecture firm to manage landmark projects in Shanghai , supported one of the biggest PE fund in China for cross-boarder investment projects on energy and natural resources and also involved in PPP projects of highspeed train and industrial parks development. Since early 2020, Meir joined KPMG HCM office to lead the Real Estate sector within M&A. Data Center as one important sector combining Industrial Real Estate and Cloud Service, Meir has being working form a solid Data Center Experts team together with Consulting, Legal, Tax, Strategy and other workstreams within KPMG Vietnam to meet the demands of our clients.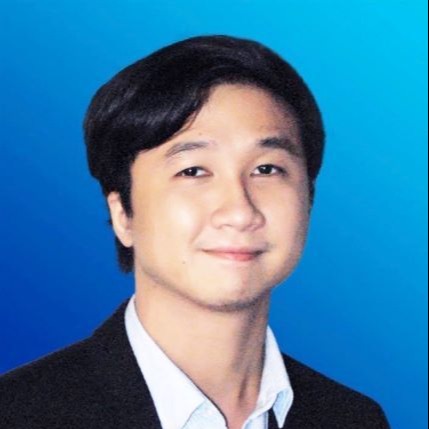 Nguyen Truong Dong
Senior
Advisory
KPMG in Vietnam
Dong has more than 3 years of experience in the M&A, capital raising field. Throughout his career, Dong has advised various technology companies in M&A, raising primary capital from international investors as well as provided M&A buy-side advisory service to a number of foreign strategic investors. His key area of expertise includes deal management, deal execution.