Vietnam Investment Handbook 2021
Vietnam Investment Handbook 2021
By KPMG in Vietnam and Vietnam Innovation Parks (VNIP)
Investing in Vietnam 2021
Vietnam is one of the fastest growing countries in the world. This accelerated economic pace is due to labour shifting from agriculture to manufacturing and services, private investment, a strong tourist sector, higher wages, and accelerating urbanisation. Exports play a significant contribution to the increase of Vietnam's GDP. Certain sectors, such as industrial production, textile, electronics and seafood production have been growing rapidly.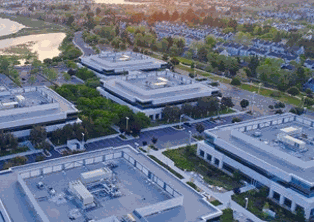 In general, Vietnam promulgates a principle to treat local and foreign investor equally. However, at national privilege, Vietnam still restricts market entry of foreign investment in some business sectors. With respect to conditional business lines for market entry, the foreign investor must satisfy certain requirements on ownership percentage, investment form and scope, investor's capacity or investment partner if they wish to engage in Vietnam market.
 2020 has been a tough year due to the global impact of COVID-19 pandemic, however, Vietnam has weathered the crisis well thanks to the exceptional performance in controlling the pandemic in the country. Manufacturing relocation remains a key demand driver, while the logistics industry ramps up capacity to accommodate the consumer's shift towards e-commerce. The emerging industrial hubs in Long An (South) and Quang Ninh (North) in Vietnam offer a range of competitive advantages and opportunities when considering manufacturing relocation. 
Click the link below to view our full article.