KPMG Vietnam and community partners stage laptop donation for school children in need
Giving back to the community
Under the strategic partnership with Saigonchildren, Microsoft Vietnam, and Dariu Foundation in Vietnam, KPMG delivered the first round of 50 laptops donated from its staff across offices in Hanoi, Ho Chi Minh city, and Danang
Millions of students in Vietnam have enrolled in distance learning programmes from home since the outbreak of the coronavirus, but many of them do not have access to a home computer. After being wiped clean and equipped with the copyrighted Microsoft Operating System and Office software, these 50 laptops have been sent by KPMG and its community partners to disadvantaged students.
As the tradition goes, Mid-Autumn Festival is a joyful occasion to celebrate a full and fulfilled life. This year, KPMG would want the Festival to be a chance to share love and cheers with the needy in society.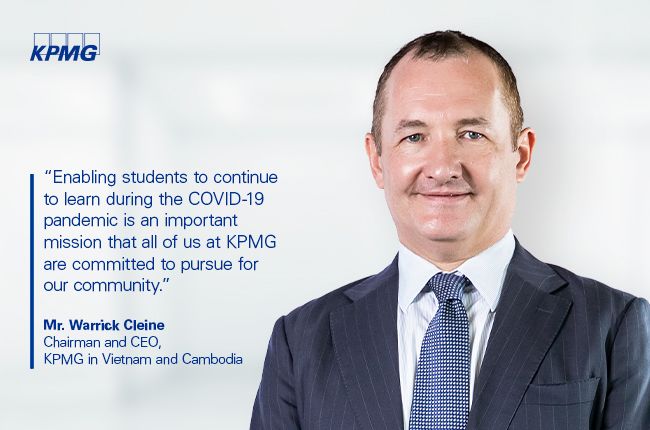 "As a corporate member of the community, we felt that we had to do something to support less fortunate students participate in the e-learning process, especially during this extremely difficult time," said Warrick Cleine, chairman and CEO of KPMG in Vietnam. 

As the official partner responsible for the distribution of laptops to pupils and students in accordance with the programme's criteria nationwide, Saigonchildren recognises the importance of e-learning to improve educational achievements. Inability to access a computer or the internet remains a barrier to education for many students in Vietnam.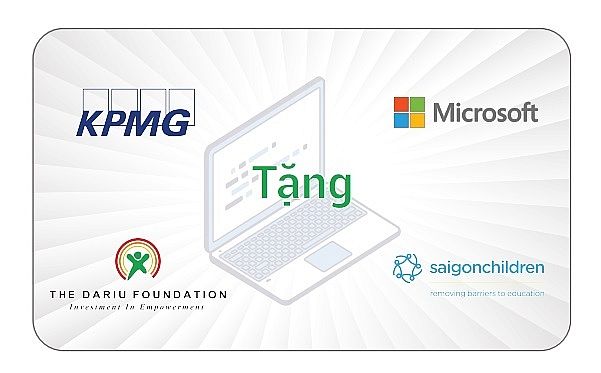 "I'd like to say another huge thank you to KPMG who donated the first laptops. It's been great that at a time of huge global uncertainty, KPMG remains focused on helping those most in need," said Damien Roberts, executive director of Saigonchildren. "Together, we can lessen existing inequalities and help students achieve their full potential."
The programme is now looking to bring more corporate members and other community partners into the collaboration with a view to providing several hundred laptops to students in need in the coming weeks.
Read the full coverage by Vietnam Investment Review.