2021 Vietnam CFO Survey Report
Overview
Having to be effectively adapted to the socio-economic impacts of Covid-19, businesses also need to look towards growing in the new era. With such pressure, companies big and small have vastly changed to become more digitally integrated while those who resist change found themselves vulnerable to the ever-growing competition. Along with the business itself, its functions must also adapt to the digital transformation, not least of which being Finance which carries the lifeblood of the business.
Being the clear choice as a trusted partner in management consulting, KPMG conducted a CFO Survey for C-levels and Finance Leaders to bring a holistic and in-depth view of current and future expectation for Finance and the roles of CFO to organizations in Vietnam, giving you an idea on the appropriate investment priorities for Finance Leaders and your Finance function.
Highlight
- CFOs and business leaders are optimistic about the prospect of growth for businesses and industries in Vietnam.

- C-levels believe that the role of CFO in the next 3-5 years will transform

- Business leaders find developing the capabilities of the Finance-Accounting department to be a foremost priority in the upcoming years.

- CFOs and business leaders in Vietnam focus on business intelligence initiatives

- Business leaders face challenges in investing in the Finance function

- There is an opportunity to drastically enhance efficiency by increasing centralization of Finance functions

- Efficiency improvement can save more time for Finance function for higher value-added activities

Both digital and non-digital companies recognise that digital disruption is coming. Financial Services, Retail and Technology, Media and Telecommunications organizations are particularly feeling the pressure as competition increases and are turning to the external market to help them remain competitive, and other industries are not far behind.




KPMG Australia
Transformation Defined

The profile of the CEO is shifting. In the current environment, hard skills, such as digital expertise, knowledge of disruptive technologies—including artificial intelligence and data analytics tools—and an understanding of the risks and opportunities posed by environmental, social, and governance initiatives, are imperative. However, soft skills, such as empathy, have become even more important and the ability to convey values and culture to stakeholders more critical. Boards are also looking for more diverse CEO candidates.




Claudia H. Allen
Senior Advisor, KPMG Board Leadership Center, KPMG US - CEO Succession Strategies Shift amid Disruptions

Executive Summary
With insight from nearly 70 Finance Leaders and C-Levels from a wide sample of businesses, KPMG's 2021 CFO Survey defines where Finance in firms in Vietnam currently stands, its opportunities, threats, expectations and the direction of its growth. Our findings converge, indicating ample development potential for businesses in Vietnam as a whole and their Finance in particular. All signs point to digital transformation and data-enabled people as the key to success for the finance function and at the heart of it all are CFOs, digitally adept and ready to lead the forthcoming changes. But to do that, CFOs in Vietnam will need to evolve with the help of their organizations.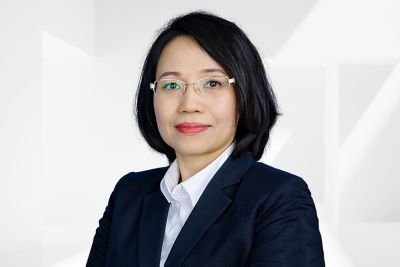 Pham Hoang Ngoc Linh
Partner, People & Change Consulting
KPMG in Vietnam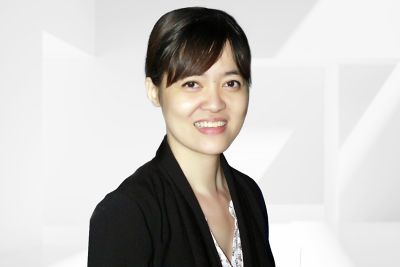 Luu Bao Lien
Partner, Head of Financial Management
KPMG in Vietnam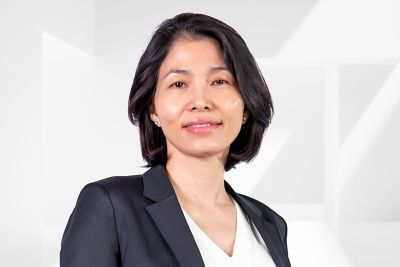 Lam Thi Ngoc Hao
Partner, Head of National Corporates and Business Transformation, KPMG in Vietnam
*Note: The document will be sent to the email you registered with. Please check your Spam or Promotions mailbox if you do not receive the email.